Theme what you eat with Pace
There is nothing better than a night in with good company, movies, snacks, blankets and fluffy socks. At Pace we know this and that is why we want to give you an idea worthy of winning an Oscar!
Let's theme what you eat! Make food and drinks inspired by the movie to immerse yourself in its universe. Here are some of our favourite movies and the perfect snacks to accompany them.


Eat, Pray, Love



Known by many, this film starring Julia Roberts takes us on a journey through Italy, India and Bali. The best way to honour this epic story of self-improvement is with pizza and a good bottle of wine. (The best bit, we have a 10% discount on all alcohol - simply enter code PARTY10 at checkout). 
Charlie and the Chocolate Factory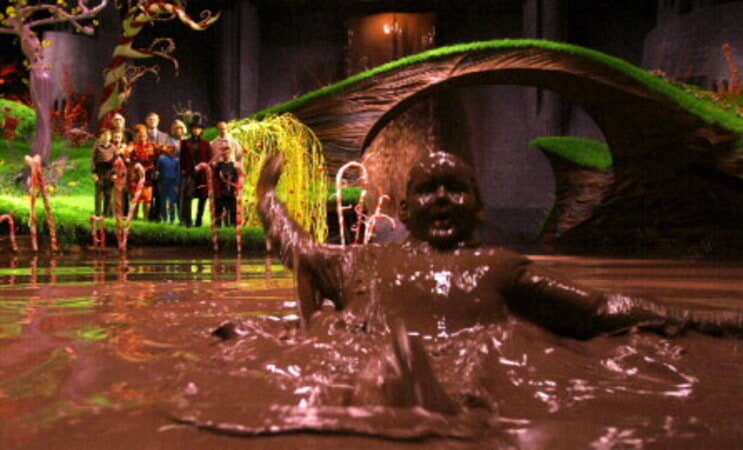 Did you know that Roald Dahl, the writer of Charlie and the Chocolate Factory was inspired by his experiences as a chocolate taster? Roald and his friends were sent packets full of Cadbury's latest chocolate inventions to try. In return, they were asked to share their opinions about the chocolates.
This inspired him to write one of the favourite books of children's literature, later transformed into an iconic movie starring Johnny Depp.
Relive your childhood and order your favourite chocolates from Pace! Enjoy 10% off snacks with code CHILLAX10.
Bridesmaids
Bridesmaids is classic - arguably one of the funniest movies of all time! The plot centres on Annie (Wiig), who suffers a series of misfortunes after being asked to serve as maid of honour for her best friend, Lillian. The adventure that ensues is both hilarious and somewhat traumatic!
The best option to accompany this classic is to make Annie's famous carrot cake ''I'm Sorry''.
 At Pace we have all the ingredients!



Harry Potter 
As loyal Londoners, our beloved Harry Potter had to have a mention! The saga is perfect for a Sunday movie marathon full of magic, drama and nostalgia.
The best way to watch? With copious amounts of sweets, just like Harry and Ron on board the Hogwarts Express! Luckily, at Pace we have all your favourite sweets, PLUS we are offering 10% off sweets with code CHILLAX10!



The Hangover
We close this list with the famous movie ''The Hangover''. Two days before his wedding, Doug and three friends travel to Las Vegas for a wild and unforgettable party. In fact, when the three companions wake up the next morning, they don't remember anything and they can't find Doug. With little time left, the three friends try to retrace their steps and find Doug to return to Los Angeles for his wedding.
As the title says, these 3 friends are too good at the art of drinking! The best way to enjoy this comedy is with beer and crisps. Let us make it easier for you with our 10% discount on alcohol - simply enter code PARTY10 at checkout.
If you liked this list, please bookmark our blog for future Netflix & Chill nights!
Enjoy your movie night and Pace out!
Continue reading